In Good Taste Packaging
2022
In Good Taste is a direct-to-consumer wine company that sells 4, 6, 8, and 24-pack tasting flights of wines in single-serving glass bottles. I've had the honor of designing 2 best-selling advent calendars, an 8-pack themed collection, and redesigning all evergreen packaging.
Key Responsibilities
Packaging Design
Vendor Relations
Brand Design
Copywriting
Credits
Photography
Acadia
Box Engineering & Printing
Bay Cities Packaging + Design (2022)
Acadia (2021)
---
Advent Calendar - 2022

︎ Background

The 2022 Advent Calendar was particularly fun to design, as it would showcase the new company branding, and all new wine labels. With the big company goal to sell 50K units (!), I knew this year's design had to be really fun and exciting. Design of this box kicked off in April, for a September launch.



︎ Behind the Design

I worked closely with box engineers and IGT's operations team to design a box that was operations-friendly, and provided the absolute best user experience. I took inspiration from retro packaging design, with a limited color palette and mid-century inspired type. Following the new IGT brand guidelines, I created line illustrations within the holiday & wine-drinking themes. I eventually turned this box design into a Holiday Brand Kit, and created marketing collateral to match (tasting booklet, ads, web, email, etc).


︎ Background
Post company rebrand, I tackled the redesign of the 4,6, and 8-pack boxes the collections were shipped in. The previous boxes featured an uninspired pattern, showed too much corrugate, and overall created an anticlimactic unboxing experience.

With a box redesign, the brand strategist and I wanted to showcase our new brand with a box customers would be excited to open (and share on social media). I worked with our box engineers to design a box that featured 2-sided printing, 4-color ink, and a flap that told the IGT story... all in budget! Not only do these boxes look good, they pass shipping tests and have reduced bottle breakage.
Win-win.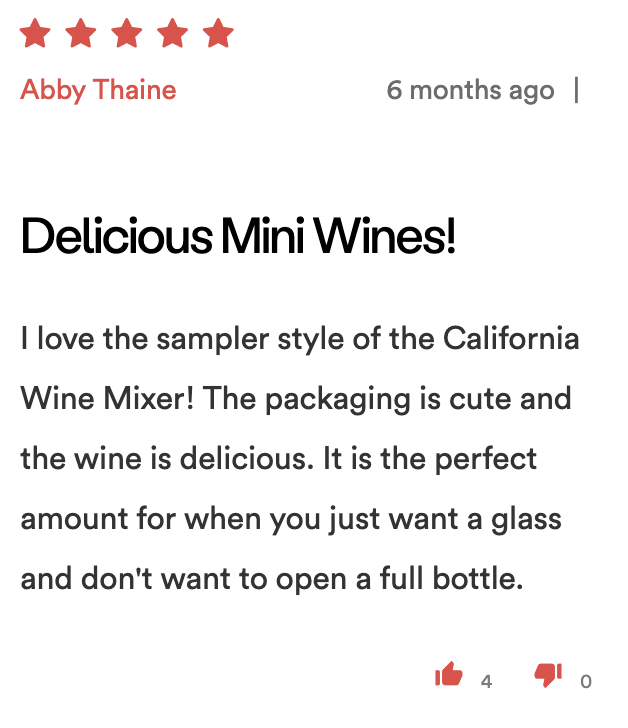 ︎ Background
I worked with Bay Cities on a potential project for wholesale and retail expansion. This product was an existing collection of rosé wines, sold primarily for Valentine's Day and Mother's Day.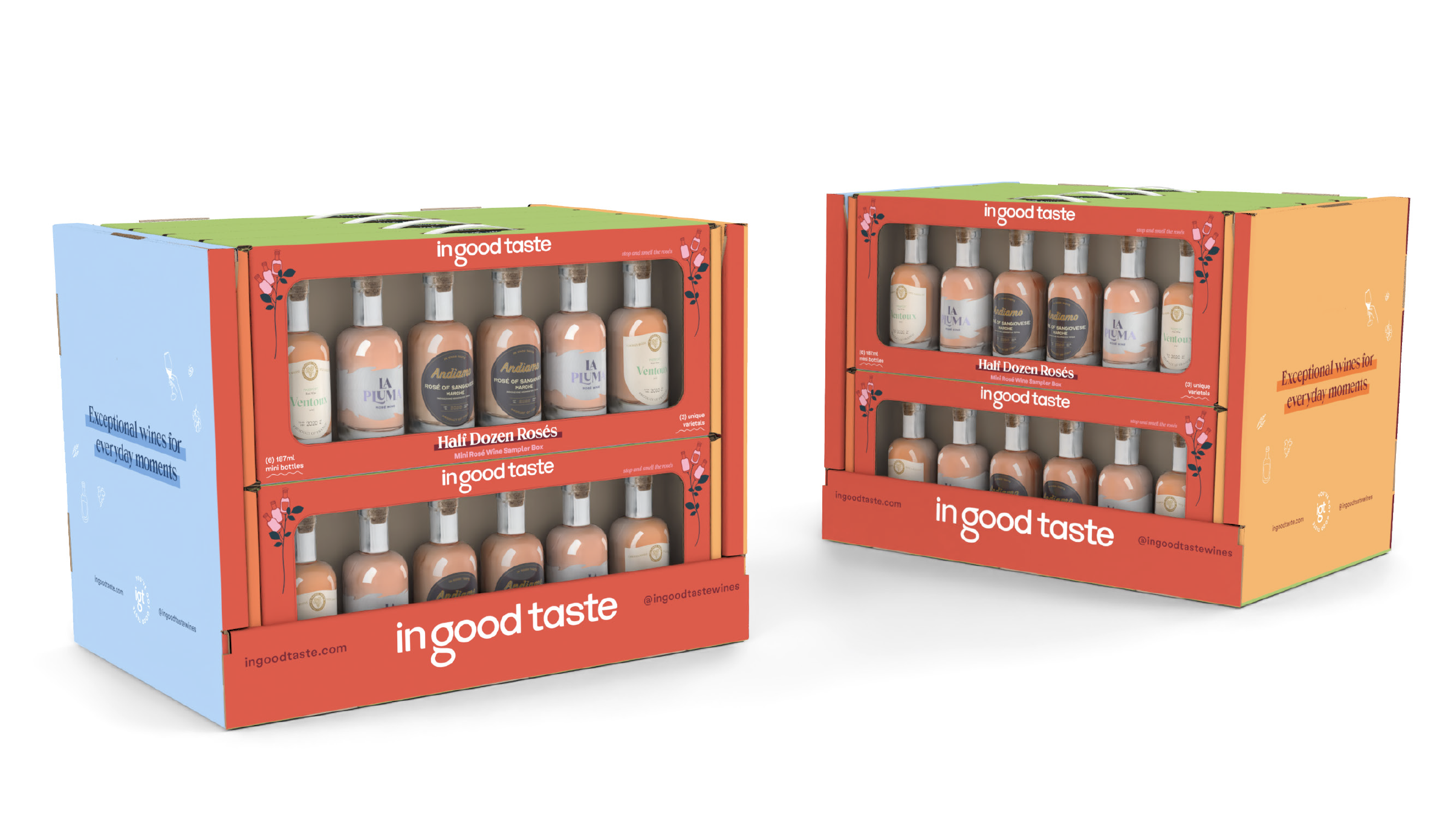 ︎ Background
The 2021 Advent Calendar was the second project I worked on at IGT, and had quite the quick turnaround (I started the job in July, we needed to launch in September). I utilized the box structure from the previous year's (sold out) calendar and created a calendar design that felt as premium as the wines inside. We sold 17,000 units of this advent calendar!


︎ Behind the Design
Knowing that the company was in the process of rebranding, this box was designed to bridge the gap between current-IGT and where the company was headed. Although this product technically counts down to Christmas, I wanted the design to be accessible for all denominations. I chose a color palette of navy, green, and gold, and created custom holiday illustrations that adorn the sides of the box. The mini bottle and wine glass snowflakes were a fan favorite!


---
Passport Collection - 2021
︎ Background
When I started at IGT, products were sold in themed collections. I helped launch the Passport Collection - a pourable passport to experience the world of wine. I designed my first set of wine labels, with a box and booklet to match. I art directed a travel themed photoshoot, with photos being used on social and in marketing materials.



︎ Behind the Design


In designing the labels, I observed that a lot of "Old World" wines featured a family or winery crest. I created a crest for In Good Taste that would adorn the labels and booklet cover. The labels are meant to be a modern take on traditional wine labels - from the shape of the label to the style of fonts used. I selected a vibrant color palette, coded to the type of wine inside. The booklet is designed to look like a US Passport, and features stamps inside for the regions customers "visit" by drinking each bottle. The box also features Passport stamps from the famous winemaking regions from around the world.